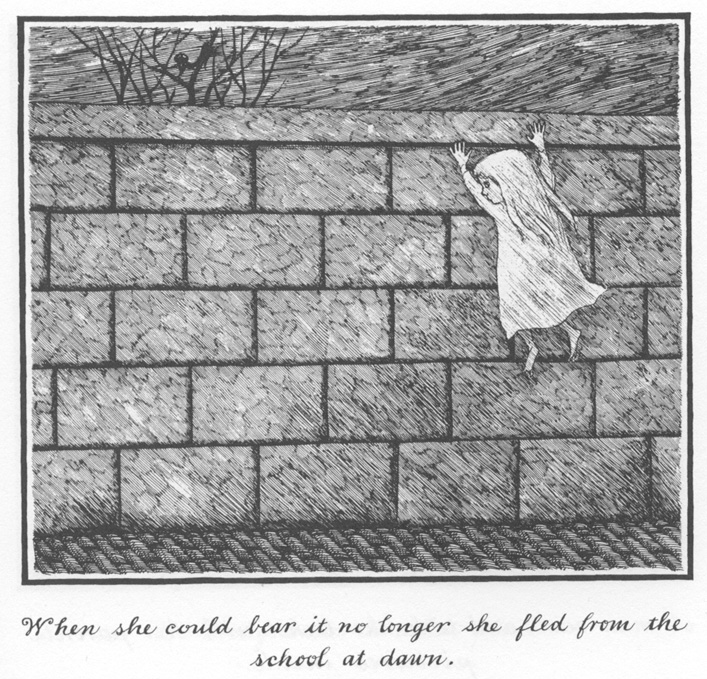 A few weeks ago, Jonathan started talking about Edward Gorey...and I, being absolutely clueless, just wrote it off as some modern-day artist who did comic books or something. I didn't think much of it, until Jonathan told me more about him.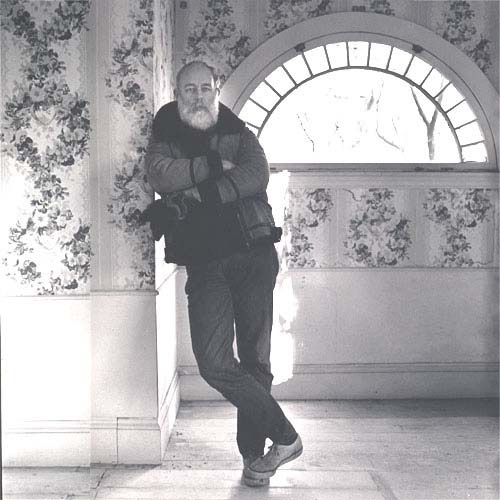 Edward Gorey, born in 1937, made a name for himself as an self-taught illustrator in the mid- to late 20th century. A lover of black and white that rarely dabbled in color, his pen & ink creations were witty, clean-lined, and definitely quirky. He also took his creativity to the stage by doing costume designs for various plays. By the end of his life in 2000, he had managed to create his own alphabet art book known as
The Gashlycrumb Tinies
, create the animated art for the opening sequence to the PBS show
Mystery!
, and won a Tony Award for his costume designs for the 1977 production of
Dracula
. Despite his vast array of artistic expressions, he always stuck to his Victorian-influenced, pen & ink designs.
(Ah! That last one is a bit creepy, considering that my nickname is Kate! haha)
I won't make the mistake of not knowing who Edward Gorey is again. His work is unique, and refreshing at that. And now, I find myself dabbling in his style with Dr. Bubonic and other little doodles.
Anywho, I hope that I've shown you something that has shown your interest. I do have to ask, though, did you know about Edward Gorey before now?
Someone please tell me "no", because I feel like a silly-head for not knowing about him sooner, haha!
Until tomorrow,
Kateri Joe